The S.C.O.P.E. Program - THIS PROGRAM IS NOT AVAILABLE AT THIS TIME.
Streamlined Coparenting Education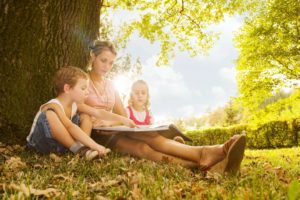 A streamlined 2-hour course for parents new to sharing custody.
Comply with a court order to complete a 2-hour coparenting class.
Demonstrate your interest in doing the right things for the children.
Complete the program at your own pace.
Your printable completion certificate is included.  
Interesting and helpful material that will not bore you.
Get no nonsense advice from a therapist with over 20 years experience working with coparents.
The STOP program will help parents:
deal with hard feelings about a conflict in a coparenting experience,
learn skills for coping, and conflict resolution to parent more effectively no matter what the other parent does.
understand the effects of divorce/separation on children.
reduce the child's exposure to the damaging levels of conflict between parents, and
understand that there are different coparenting styles and help parents determine which type will work best for their case.
Most parents who are in this program are navigating an important transition that involves the children and the other parent. No matter what you are facing, this program will help you feel more confidence, cope better, and do a better job to support your children moving forward.
HOW TO START THE SCOPE PROGRAM
COMPLETE YOUR PURCHASE
NAVIGATE BACK TO THE HOME PAGE
CLICK THE "MY COURSES" TAB"
SCROLL DOWN THE PAGE AND CLICK THE TITLE OF YOUR COURSE
EACH LESSON WILL LISTED
CLICK YOUR LESSON, READ THE MATERIAL AND TAKE THE QUIZ
YOU CAN NAVIGATE BACK AND FORTH THROUGH THE LESSONS AT THE BOTTOM OF EACH PAGE
ONCE ALL LESSONS HAVE BEEN COMPLETED, YOU WILL BE ABLE TO PRINT YOUR COMPLETION CERTIFICATE FROM THE "MY COURSES" PAGE